Marianne Farley's heartfelt film Marguerite shares a long forgotten love story and stars Béatrice Picard (Les Jeunes Loups), alongside Sandrine Bisson (1991). This wonderful French-Canadian film is about an ageing woman and her nurse who develop a friendship that inspires her to unearth unacknowledged longing and thus help her make peace with her past. With the highly emotional response from festivals around the world it's no surprise that Marguerite has landed with the most prestigious of nominations. We've had the immense pleasure to have a chat with the director Marianne Farley:
First of all congratulations on your Oscar Nomination, such a well earned honor for an incredibly heartfelt film. Did you believe in this from the beginning? Or did the realization slowly creep up on you as the announcements came through?
Marianne: Oh thank you so much! To be perfectly honest I still don't truly believe that the film has been nominated for an Academy Award© I have a few lucid moment once in a while but I still wake up in the morning and have to pinch myself. Hopefully it will sink in eventually. 😉
Canada and Montreal in particular are very well represented in the short film categories. We noticed on Instagram that you celebrated your nomination alongside Jeremy Comte and his team from FAUVE. What an incredible morning it must have been in that room?
Marianne: It was an incredible moment! Getting a nomination is exciting enough but having the opportunity to share it with another filmmaker, another team altogether is pure joy. We are all so proud to be representing Quebec and Canada as a big team.
What's your relationship with the FAUVE team? Did you know them before or did the Oscar shortlistings bring you together?
Marianne:The FAUVE team and I have the same distributor (H264 Distribution) so we were well aware that both films were being submitted to the Academy© but the shortlist is what brought us together. And I would even say that the nomination brought us even closer! It solidified the idea that we are "One Team, One Dream".
Tell us more about Marguerite, where did the story and character come from?
Marianne:  When I get asked about my inspiration for this film, I always talk about my grandmother because there is such a dramatic difference between the society she was born into and the one I grew up in. Maybe that has a lot to do with my parents and the values they inculcated in me, but there is also a huge gap between how we see homosexuality these days and how my grandmother's generation viewed it. It was considered to be a mortal sin in God's eye back then (and still is, in certain countries). The idea that two women from polar opposite realities connect and learn from each other moved me to the core. That is what sparked the idea for this story.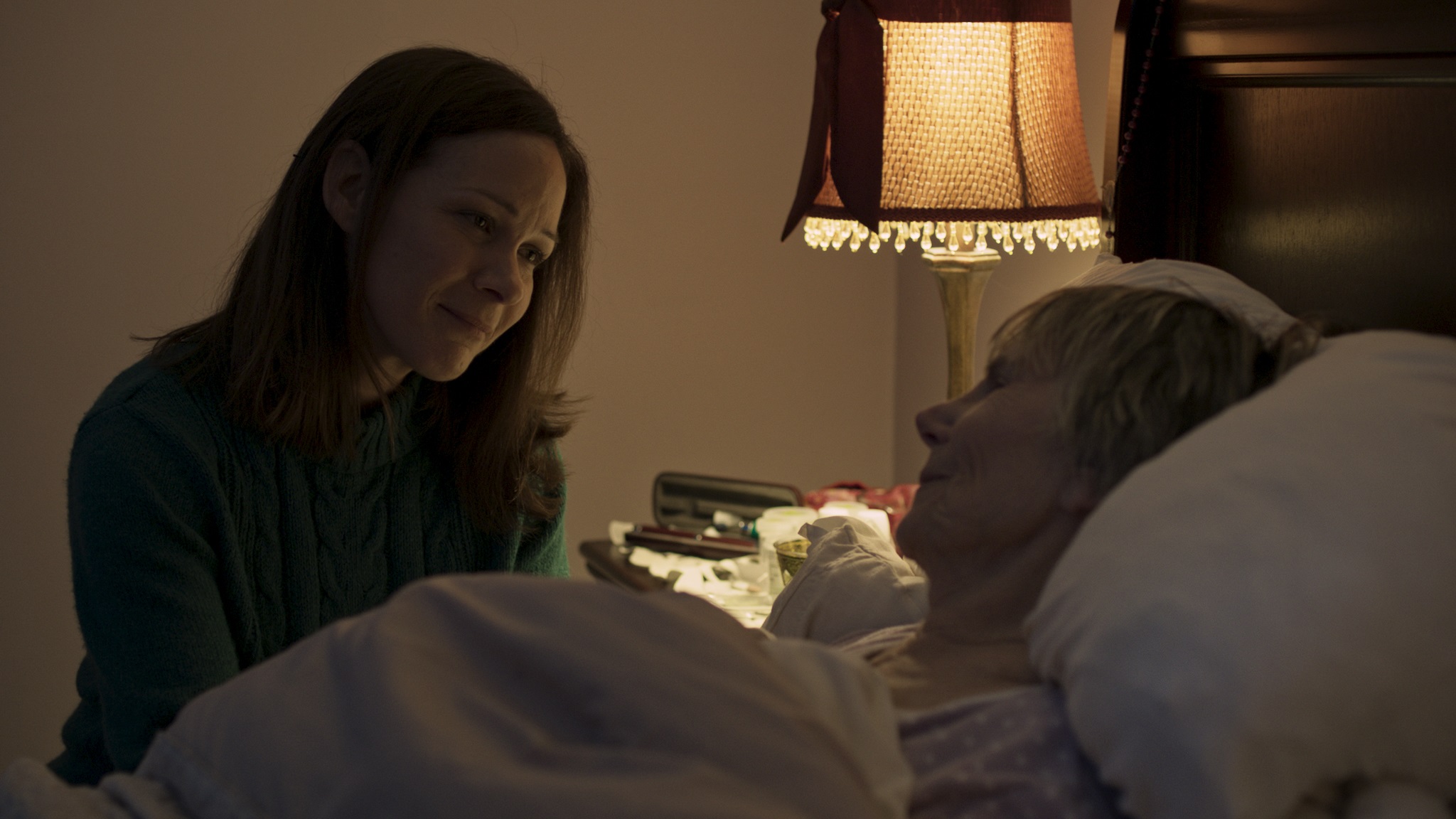 Most of the story is told through physical and reactive emotions rather than descriptive. How did you make sure your actors reflected exactly what you had in mind? Particularly Béatrice Picard (Marguerite)?
Marianne: I try to stay as much as possible away from unnecessary exposition and it is quite a challenge when you are trying to tell the story of a lost love that happened ages ago. Everything has to be subtle but also clear enough so as not to lose the audience. I work closely with my actors and am very precise when I'm giving them notes. With Beatrice it worked wonderfully because she is an experienced and courageous actress. She had the right instinct when it came to Marguerite. My job was to guide her and to make her feel safe enough to allow her to open up in front of the camera.
There are several different layers to the story, from love to growing old and different generations crossing paths. From all this, what do you wish the audience takes home with them after watching the film?
Marianne:I think MARGUERITE is the kind of story that will move various people in different ways. If you are sensitive to the cause of the LGBTQ community, that may stand out for you. If you have regret in your own life it could make you reflect on the choices you've made. I love that there is not just one message in the film. In that way it has a very open ending. But what is most important to me is that the audience take away from the film that compassion and human connection is really all there is. It the most important part of our journey on earth.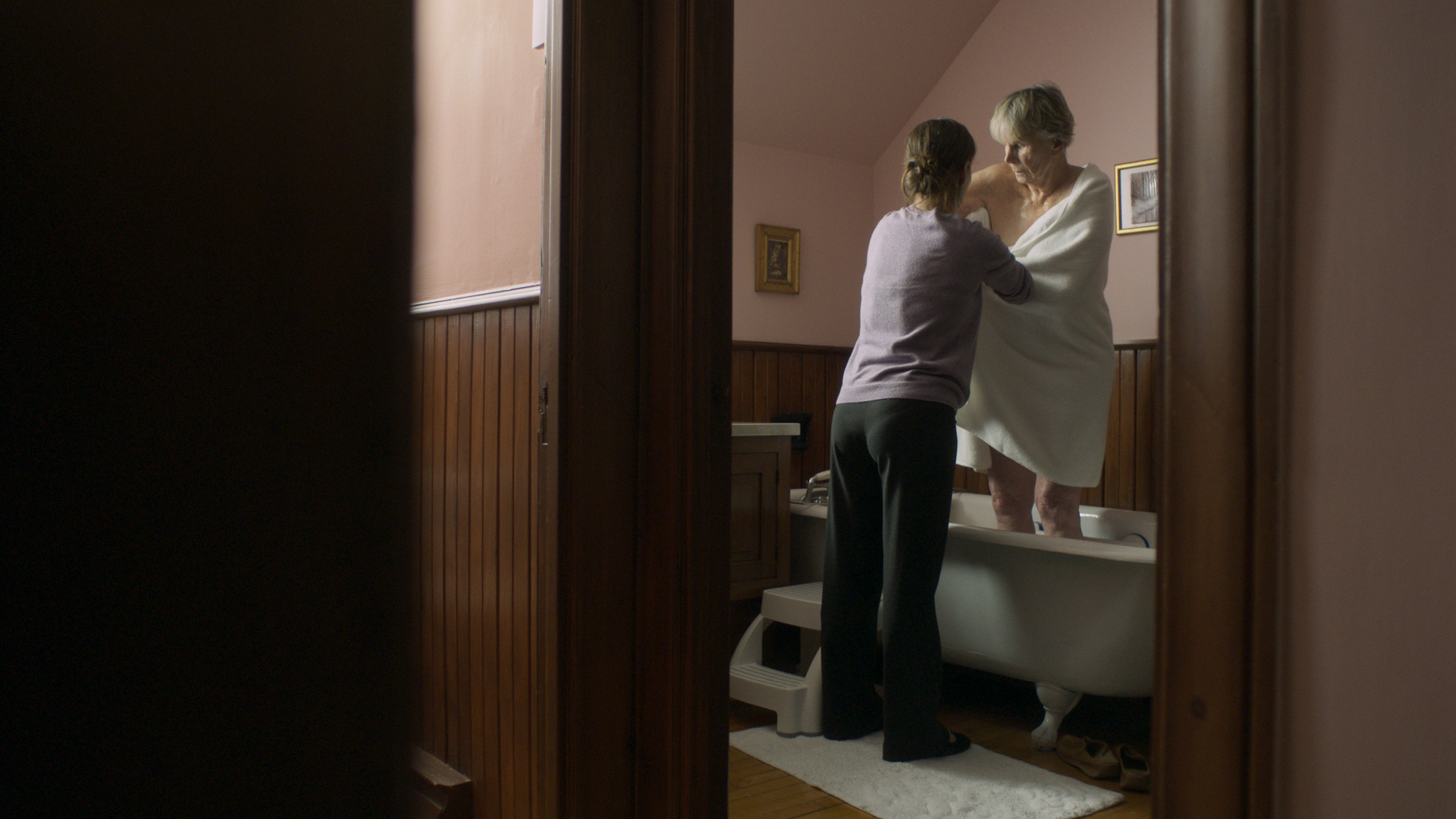 Do you think making a film in French over English gives you a competitive edge on the international scene?
Marianne:Hmmmmm. That is a good question. I never thought about it. Not sure how that would give a film a competitive edge but I guess maybe it makes it more exotic?
The short film world is embracing female directors more than ever – and you are the perfect example. Do you think a female winning best short film will encourage big studios to put more trust in women?
Marianne:I don't know if a female winning the best short film will encourage big studios to put more trust in women but I do think that times are definitely changing. I strongly believe that more and more female directors ARE going to make big budget films within the next few years. We just have to be patient. Our time is coming. It takes a while to change unconscious biases but there is no doubt in my mind that it will happen. The world desperately needs female narratives.
You've seen the competing shorts I'm sure, besides FAUVE, who would you see as your biggest threat?
Marianne:Honestly I don't see any of the films as a threat because I feel like we've already won. I don't mean that we've won the Oscar© but that to be nominated is already such a huge achievement. I am very proud to be a part of this incredible lineup of films. The end result is totally out of our hands.
Merci beaucoup Marianne, et bonne chance pour la suite des choses! Nous souhaitons tous voir des cinéastes Québécois recevoir un Oscar. En tout cas, nous sommes très bien représentés!
Marianne:Merci beaucoup! C'est vraiment gentil! Nous avons tous les doigts et les orteils croisées. 😉 Au plaisir!